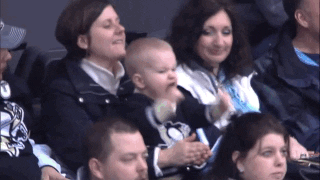 We are sooooo happy to have you with us. We are working hard to produce the next issue of Blades. As soon as the next one is ready, it will be delivered to your inbox. *Pewf*. Magic.
Can we ask you for a small favor?
It would mean a lot to us if you could share Blades with your friends.
Just click one of these buttons (don't worry, we won't post without letting you edit the message!):
Soon, we want to be able to offer you detailed articles about the life of hockey players. How do they train? What do they eat? And more! If you haven't already, you could check this video that was really our first success.
Blades is a really new media. It launched officially in April 2017, so it's still a baby trying to stand up. And we want him to succeed quickly!
If you have any question, feel free to reach out to us through the Contact page on this website or on Twitter.